4 Essential Registry Items for Sports Fans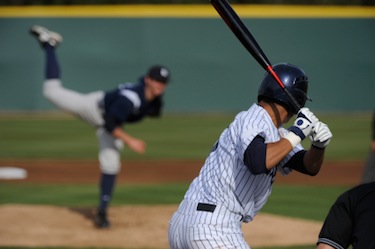 Forget the extra dinnerware and bathroom towels this year. Instead, personalize your wedding registry with a number of sports-centric items. Want to see Lebron James go 1-on-1 with Kobe Bryant? Hoping to hit the slopes more than once this winter? Check out these four registry ideas geared towards the ultimate sports enthusiast.
Sports Tickets
Whether its college hoops, Major League Baseball, or a professional golf tournament, there's nothing better than attending a live sporting event. From the roar of the crowd, the aura of historic stadiums, and the presence of all-star players, the experience is simply extraordinary.
Here's your chance to grab tickets to see a number of your favorite sports teams or events in person. Even if you shoot for just one game, a few matches, or a multi-game package, you'll remember these moments for many years to come.
Participation in Sports Activities
Perfect for sports enthusiasts who would rather be involved in the action instead of watching from the sidelines. While avid golfers might look to register for some future tee times, alpine skiers may covet a winter ski pass or lift ticket.
Sporting Equipment
No matter if you're just starting up a sport or in need of some new supplies, your wedding registry makes for the perfect opportunity to get instant upgrades. Imagine what a new set of golf clubs could do to boost your overall handicap. Looking to join a bowling team or sign up for a tennis ladder at your local club? With top of the line equipment and supplies, you'll be ready to participate and take your game to a whole new level.
Tailgating Accessories
Finally, don't forget to upgrade your tailgating supplies this year through your wedding registry. Consider items like mini-grills, coolers, and canopies, plus everything in between to complete your pre and post-game experiences. Bean bag toss, anyone?