Great Registry Gifts for Foodies: Slate Boards
Perfect for serving appetizers or resting beverages, slate boards are a terrific -- and stylish -- wedding registry addition. Couples can choose from handsome cheese boards, appetizer platters, beverage coasters, placemats, and more.
Meanwhile, in addition to looking great in your kitchen or dining area, the boards typically cash in under $50, making them affordable for all.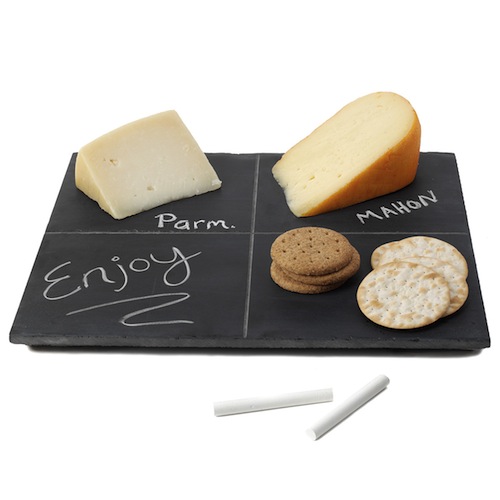 Crate & Barrel offers attractive charcoal grey slate boards at small, medium, and large sizes, while the Reclaimed Cheese Board at Uncommon Goods is made from old chalkboards at Franklin Elementary School in Quincy, Illinois.
At Brooklyn Slate Company, you can select from a variety of food-themed kits, including a mouth-watering Campfire Kit featuring a slate board, Castleton Graham Crackers, Mast Brothers Maine Sea Salt Chocolate, and baked vanilla marshmallows.
Will you be adding any slate boards to your registry? Share your picks over on Facebook.