3 Stylish Picnic Basket Options for Your Registry
With ideal weather and fresh, local produce in abundance, the summer season is a perfect time for picnics. Whether you're looking for a romantic trip to the beach or a relaxing excursion at a nearby park, consider these three stylish picnic baskets for the occasion. Practical, unique, and affordable, the following sets will prove to be terrific registry gifts for soon-to-be newlyweds.
Picnic Bag/Blanket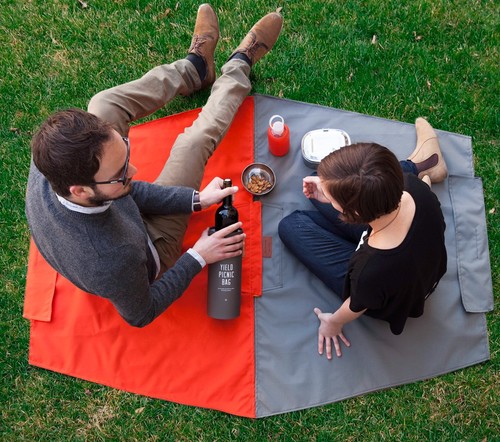 This handy water-resistant carry-all bag ($65) folds flat and is perfect for use inside and outside.
Hillside Picnic Basket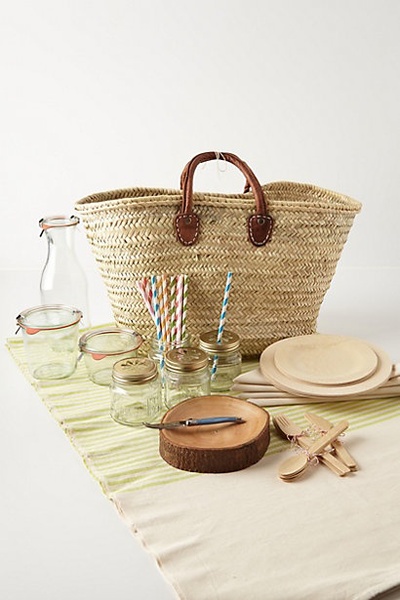 This gorgeous woven tote basket ($232) includes eight bamboo plates, four cutlery sets, mason jar sippers, a glass carafe, and even a striped blanket.
Wicker Picnic Basket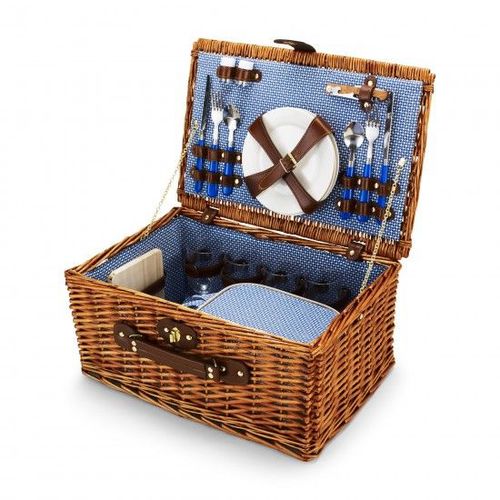 This classic picnic basket ($128) features stainless silverware, ceramic plates, a corkscrew, and even built-in ice packs to help keep your drinks and snacks nicely chilled.