Nursery Essential
One of the most exciting things to do in preparation for a new baby is to decorate her room, right? Since the birth of bambino 14 months ago we have moved four times making it completely impossible to justify spending too much money or time decorating. That said, the nester in me wanted very much to make sure that our daughter's room was cozy, had some good visuals for her development, and was a fun play area.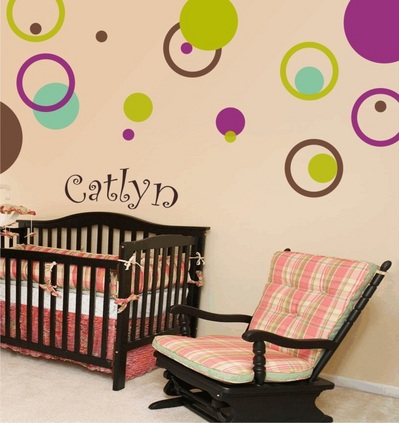 Enter the DECAL! If you are easily overwhelmed with baby decor choices, renting a place you can't paint, or unwilling to invest too much in baby decor, wall decals are a wonderful option. We have gone through three rounds of these (different decals in each place we have lived so far) and each one is more beautiful than the next. The best thing about these is that you can customize them to various color schemes, choose them based on the size of the wall you are working with, and easily change them out as your child's interests grow. You simply press the decal onto the wall, rub the paper backing and peel.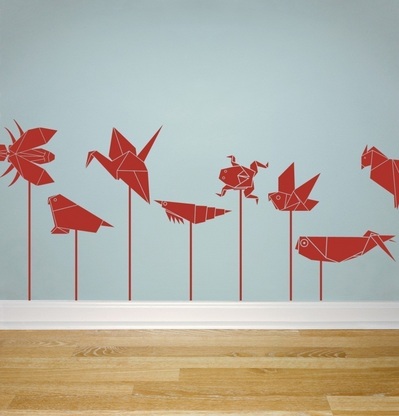 When the time comes, you can easily remove these from your wall. Some decals are even reusable and can be transferred to another wall or passed onto a friend. The best thing about these is that the bambino loves looking at them. I even attribute her latest word "owl" to the forest scene in her current bedroom. I've found all of my decals on Etsy.