4 Incredible Foodie Experiences for Your Wedding Registry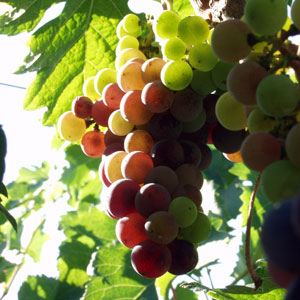 Have you ever wanted to take an extensive wine tour in a gorgeous setting like Napa or the Finger Lakes? Are you looking to take your culinary skills to a new level? If you're both food and wine enthusiasts, use your wedding registry to create some unforgettable foodie experiences this year. Whether it's attending the Food & Wine Classic in Aspen or booking reservations at a five-star restaurant, the memories will last a lifetime. Check out these four unique ideas for some registry inspiration.
Private Cooking Classes
Cooking classes will teach you how to cook, bake, and prepare meals like professional chefs. You'll also get to learn about new techniques, recipes, ingredients, and cuisines from around the world. Many programs like Home Cooking New York even allow you to customize menus and lesson plans and will even teach in your own home kitchen.
Wine/Beer Tastings & Tours
Discover the beauty of wine regions across the country through extensive wine tours. In addition to sampling some unique varieties at tasting rooms, you can also book private estate tours and walk inside the aging caves.
Meanwhile, be sure to explore each wine region through their acclaimed restaurants, shops, galleries, historic sites, and natural attractions. Some of our favorite wine regions here at TJ include the North Fork (Long Island), Finger Lakes, Sonoma, Napa, Santa Barbara, Willamette Valley, and Northern Virginia.
Meanwhile, beer aficionados should also consider arranging brewery tours and private tastings at their favorite breweries and microbreweries. Visit Dogfish Head, Yards Brewing, and Brooklyn Brewery for more ideas.
Food Festivals
Food and wine events showcase some of the world's finest chefs, cuisine, and latest culinary trends. Whether it's a regional food fest, wine event, or beer festival, you'll have the chance to sample delicious cuisine, witness exciting cook-offs, and participate in amazing wine & culinary seminars. Check out the Food & Wine Classic in Aspen, the South Beach Wine & Food Festival, and the New York City Wine & Food Festival for potential events near you.
Amazing Dining Experiences
From five-star restaurants to delicious Sunday brunches, experience some of the best dining establishments in your home region. The options are practically endless!