We've got a fabulous idea for engaged couples looking for an alternative post-wedding experience to remember forever.
Through travel companies like Pack Up + Go and Blind Experiences, newlyweds can embark on exciting trips around the globe. The best part? Your destination is a complete mystery.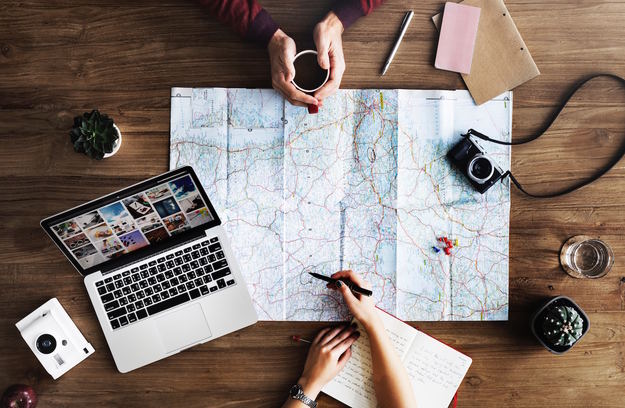 Here's how it works: First couples will determine their trip budget for airfare and accommodations. Next, you'll fill out a simple questionnaire to help determine your destination and experiences. After that, the company will take care of all the planning. Simply show up and take off on an unforgettable trip.
Thinking about a memorable weekend getaway? Consider Pack Up + Go, which focuses on 3-day weekend getaways in the United States. The locations are usually within a 4-hour flight of your hometown, so this would be perfect fit for a post-wedding weekend escape.
Hoping for an epic honeymoon? Blind Experiences will work with you to create the vacation of your dreams. Our favorite aspect? Your itinerary gets revealed to you little by little through a series of ten envelopes (which you can only open when they say so). Safe to say, this is an ideal fit for couples who are incredibly spontaneous.
Ready to take the plunge? Hop along for the ride by adding this unique experience to your wedding registry.

In case you missed it:
The Top 6 Cookbooks for Newlyweds
Winners Announced for 2018 SimpleRegistry Best Registry Contest