3 Practical Registry Items for the Traveling Couple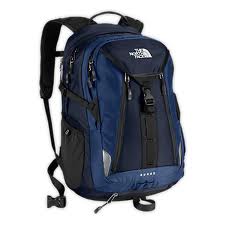 Check out these travel essentials designed with every kind of world explorer in mind. Highlighted by contemporary luggage, convenient backpacks, and helpful language software, the following registry items are a must for casual and serious travelers alike.
Luggage
Still hanging on to beat-up suitcases? Use your wedding registry to acquire some dependable, long-lasting luggage. The brand new Samsonite Pro 3 ($299.99) is a perfect carry-on bag. The 21" model -- designed to fit most airline overhead compartments -- has smooth rolling wheels that provide great mobility. It also expands for added packing capacity. Meanwhile, Delsey's 30" Expandable 4 Wheel Trolley is another great option for bigger loads. In addition to a contemporary design, it features a patented fiberglass frame and four multi-directional wheels for ideal stability.
Rosetta Stone
Frequent travelers know just how helpful it is to have a basic understanding of the local language when visiting foreign countries. With Rosetta Stone, you'll have the chance to develop key language skills so you can enjoy social interactions in the language of your choice. Depending on your experience, you can start with just one level, order a few, or get the complete set. The program is easy to use, super interactive, and compatible with your home PC or MAC.
Backpack
A sleek-looking, convenient backpack will really be a life-saver during your adventures together. Use it to store electronics accessories, books, souvenirs, and other important travel items. It should also come in handy for hiking trips and other day excursions, whether you're hiking mountain trails or exploring the cobblestone streets of a European city. The Surge Backpack ($120) by The North Face should fit all of your needs. It's durable, features a laptop pocket, and has other key compartments to easily store your travel essentials.