4 Uncommon But Useful Wedding Registry Items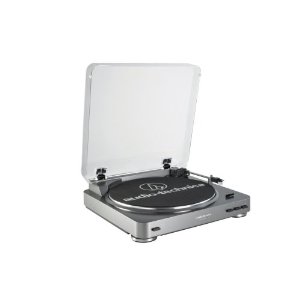 Got enough pots, pans, and dishes to last a lifetime? Consider registering for one-of-a-kind home items that will really reflect your unique personalities and tastes. From contemporary wall art to first-rate kitchen gadgets, these practical gifts will remain staples in your home for many years to come.
Record Player
This vintage style record player by Audio Technica ($71) is a terrific wedding gift for any music lover. Not only will this look good in your living room, but you'll be impressed with the excellent sound quality, too. Meanwhile, this Crosley AV Room Portable USB Turntable ($160) features a USB output, is MP3 compatible, and can be purchased through Urban Outfitters.
Home Décor and Wall Art
Now is the perfect time to personalize your home through artwork and unique home decor. First, look to register for modern updates like home accent pieces, lighting, curtains, rugs, or picture frames. Head over to Ten Thousand Villages to browse their unique collection of handmade items from across the globe. Meanwhile, bright artwork and contemporary paintings will really complement your design scheme and create a warm overall atmosphere.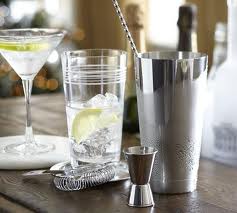 Kitchen and Bar Gadgets
Rather than registering for the usual kitchen and dining gifts like sauté pans and silverware, look towards helpful gadgets and bar accessories instead. For your home bar, stock up on items like bottle openers, cocktail shakers, mixing glasses, muddlers, mixing tools, and recipe books.
Check out this great Boston Cocktail Shaker Tool Set ($69) from Pottery Barn, perfect for Margaritas and Martinis. For your home kitchen, add upgrades like cutting boards, water filters, a mortar & pestle, grill tools, a pasta machine, and scales.
Tools For Home Projects and Repairs
Whether you're remodeling your bathroom or simply hanging a picture on the wall, tools such as hammers, saws, wrenches, and screwdrivers are essential for the home. Add some key accessories to your wedding registry and watch every kind of home project become a possibility. Check out this previous blog post for more home improvement ideas.