2013 Winners Announced for SimpleRegistry's Annual Member Story Contest
Congratulations to Sarah & Chris and Neoma & Ben, winners of this year's SimpleRegistry Member Story Contest. Both couples have won free iPad Minis!
Thanks to everyone who shared their wonderful registry stories. Stay tuned as we'll post the Top 10 submissions in the coming months.
Read below for a few highlights and links to their winning submissions:
"Shopping local has always been important to us, but because of the move, I had to quit my full-time job since the commute would be too long. This was, however, a blessing in disguise because I am now fulfilling a dream of starting my own business where I create and sell my art. Needless to say, I now know firsthand how important supporting your local community is and how every purchase, even a small one, does make a difference.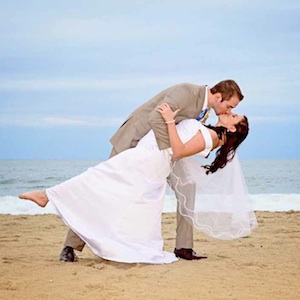 Usually only large chain stores do online registries and in these large stores the majority of the products are typically made from China or other countries. My husband and I did not want to support this.
With SimpleRegistry, we've been able to take the gifts received from our friends and family who live all over the world and take them to our local main street and support local businesses, many of which carry products from local artisans and furniture makers. We still have a ways to go in getting our house settled, but SimpleRegistry gave us the chance to ask for what we wanted so that our house can become our very own special and unique home."
"While preparing our registry, we visited a few different stores to physically touch things we might want. We had a lot of fun wandering (I waddled) around stores. I was able to get a good idea of what I liked and didn't like. When I really liked something, especially when I hadn't thought of it before our trip to the store, like our awesome bath toys, I was able to scan it right into the registry using my phone.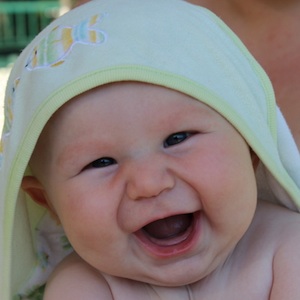 Later our friends and family who could come to our baby shower were able to either return to the same store or shop around if they liked. Those that lived too far away to come to our shower were able to contribute monetarily via the website and know that they were really helping us out with baby items we really wanted.
I also really enjoyed seeing what people were inspired to buy. I often put down general desires rather than specific items, i.e. "unique baby clothes" or "fun toys." A friend got us a darling organic cotton duck love that we had never seen before and my son sleeps with it every night and naptime."
To read more amazing stories from our 2013 finalists, click here.