Lace up your running shoes. Couples can now add fully customized jogging tours to their wedding registry.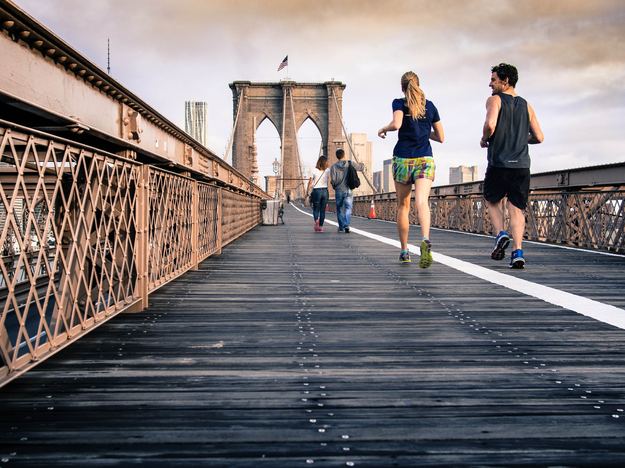 Through City Running Tours, couples can choose exactly how far they want to run and which areas and points of interest of a city they'd like to see. The CRT team will then design a run tailored specifically for you. They'll even meet you at your starting location, run at your pace, provide water, and bring along a camera for those "can't-miss" attractions.
Heading to San Francisco for a weekend getaway? Now imagine soaking in extraordinary views of the Golden Gate Bride, the San Francisco Bay, the Pacific Ocean, Alcatraz and many other sites during your running tour. Heading to Hawaii for your honeymoon? Top highlights from CRT's Honolulu runs include famous Diamond Head Crater, Iolani Palace, and Manoa Falls, among many others.
Meanwhile, with featured locations like Atlanta, Austin, Boston, Chicago, Denver, Honolulu, San Diego, San Francisco, Seattle, Washington DC, New York City, Philadelphia, Toronto, and Vancouver, the possibilities are practically endless.
Whether for your hometown, honeymoon, or a post-wedding weekend getaway, we think this personalized running tour will be something you'll both remember for many years to come.

In case you missed it:
These are the Most Popular Experience Registry Gifts of 2017
Unique Wedding Registry Ideas: Outdoor Rock Climbing Excursion
Photo by Curtis MacNewton